Front Page News at TGAI
Welcome  to Summer at TGAI!
Ballet, Modern Dance, Blacksmithing, Film Making, Heritage Murals, and hosted events that have something for everyone. Sounds like summer at Totts Gap! Our website has been updated to showcase everything  available in the coming weeks, as well as a sneak preview of what's coming this fall. Check out our schedule page for an overview all the way up to the end of January!
---
Another Chance for Summer Camps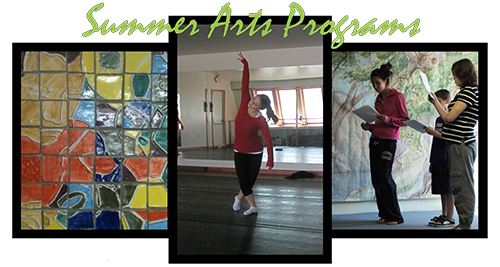 Art, Dance and Theater camps for grades K - 6 start July 13. Visit our summer offerings and sign up today!
---
SlateRock is Coming to Totts Gap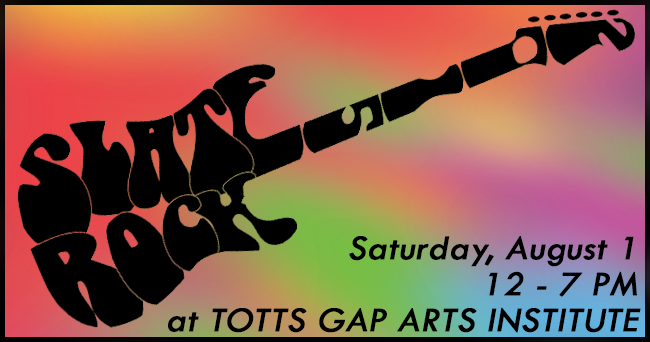 Totts Gap Arts Institute is hosting the 4th Annual Slate Rock festival on Saturday August 1st from noon until 7.

The festival is a showcase of local musical talent from the Slate Belt. Fifteen of the best local bands will get to rock out before a live audience. Residents can sprawl on the lawn or sit under the tent in the middle of Totts Gap's 140 acre preserve. Saturday's lineup will feature diverse musicians from the area, both young and old, artists that have different sounds and different stories. In addition to the live music, food and craft vendors will also be on hand for the festival.

The event is part of the arts center's summer programs which include "Muse" performances by local dancers and jazz artists, and summer intensives in Dance, Film & Theater the week of July 20th.

New to the Intensive series, is "Rock Band": a week long course for young rockers to learn about performing, playing and soloing. Well known local guitarist, Spencer Reed will be mentoring and training young artists for the big stage. The students will then get the spotlight at the Slate Rock Festival stage to show off their new skills. More information about SlateRock can be found here. Sign up for the Rock Band Intensive before you go!
---