Front Page News at TGAI
 SAVE THE DATE!
 Join us on Saturday, November 14th at 6 PM for our Annual Scholarship Dinner. Details to follow.
---
 Mural Dedication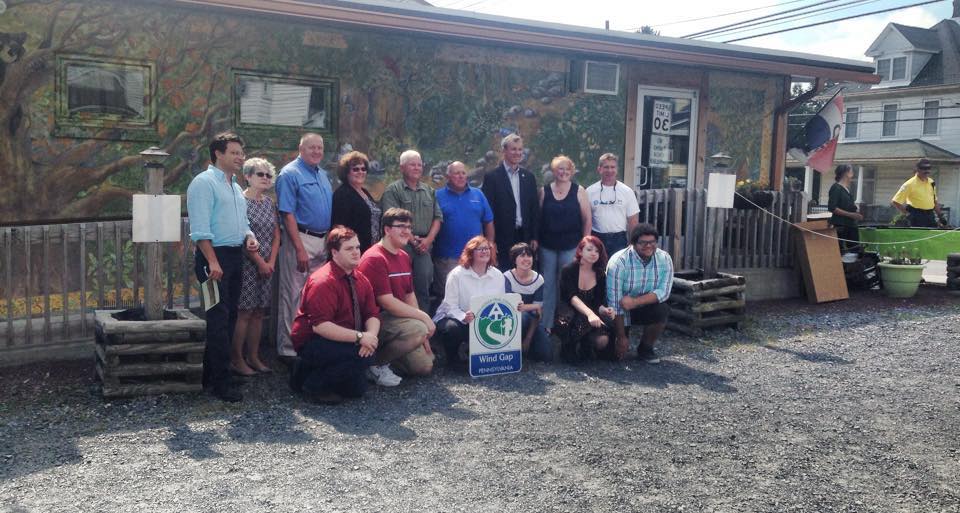 Members of The Heritage Mural Education Program were on hand for the dedication of our newest mural, "On the Appalachian Trail" on Saturday, September 19. It was a beautiful day with many events to participate in. We are glad for the support of our Slate Belt Communities and look forward to Summer 2016.
We still have prints of all our murals available. You can purchase any print on our website, or just visit TGAI to get your favorite!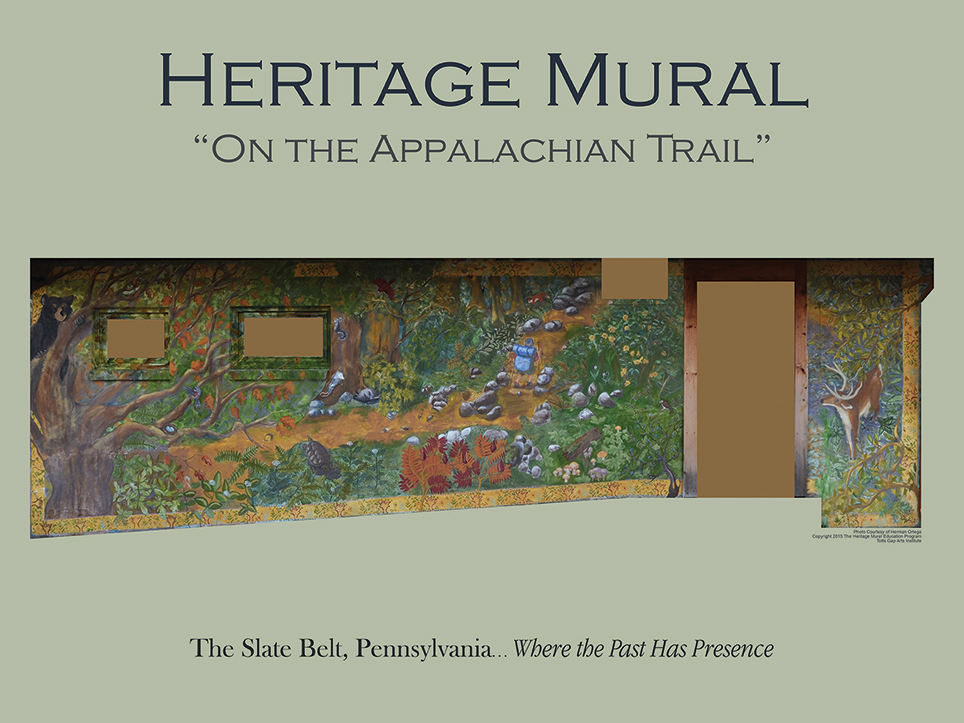 ---
 New Classes for Adults & Advanced Teens Begin on October 26!
Our kid's classes run for 12 weeks, but our adult classes only go for 6. That's why, on October 26, we will be starting another 6 week program for adults and advanced teens.

Register for your favorite- these classes will run through the beginning of December, and if you are a member, you will save big when you use your membership for more than one class!
Art
Adults & Advanced Teens
Acrylic Painting
Clayworks 1 & 2
Watercolor- Still Life & Landscapes
Perspective Drawing
Traditional Oil Painting
Mural & Scenic Painting
Life Drawing Long Pose
Life Drawing
Creative Knitting/Crochet Circle
Creative Digital Photography
Blacksmithing
Fall for Faux
Private Art Lessons
Workshops & Intensives
Dance
Adults & Advanced Teens
---
Premier of our "Homefront" video!
Our newest video, produced by The Young Film Maker's Program at TGAI in the summer of 2014, is now available for viewing online.
---