Front Page News at TGAI
Fall Classes & Workshops at TGAI
As summer winds down and thoughts turn to falling leaves and pumpkins (there were some at the farm the other day!) we have been busy preparing for "what's ahead". Our business office is
open again
, and Fall classes and workshops are now available for registration on our website!
Check out some of our new offerings, and old favorites, too. Download a 
registration form
and sign up for your favorites.
The dedication is set for
Saturday, September 20, 2014
at
2 East Pennsylvania Avenue
Pen Argyl, Pennsylvania
at 11:00 AM
You can now
pre-order your mural prints
, for pick up at the dedication.
Watch the progress daily on 
Facebook
and
Read about our Program at
HeritageMurals.org.
---
Blue Mountain Garden Club
Harvest has started in the garden!
Members have been collecting bounteous quantities of green beans, zucchini, tomatoes and garlic.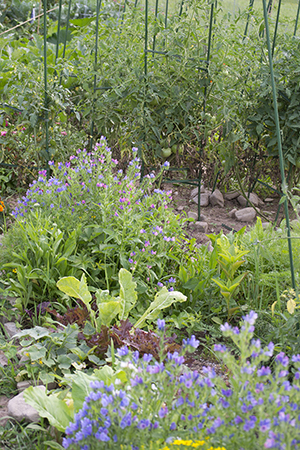 Visit their Facebook page for photos and up-to-date meeting and program information.
---