Front Page News at TGAI
 Fall 2015 Classes Start September 14!
 We have kept the membership option so you save when you take more than one class. If your child takes dance, you can participate in all three disciplines for $75 per semester! Please remember to log in after you purchase your membership fee, and then go to the Member Rates page to sign up for classes.
---
 Mural Dedication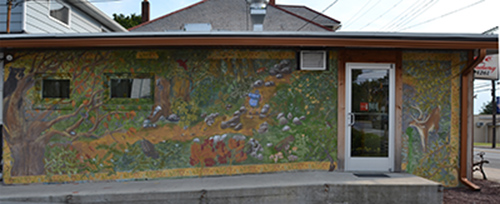 Dedication of "On the Appalachian Trail" and Wind Gap's Appalachian Trail town status will be held on Saturday, September 19, 2015 at 11 am at Gap Theatre. "Heritage Mural Day" festivities will then progress through the Slate Belt to include tours of the other murals completed by The Heritage Mural Education Program, as well as demonstrations of slate splitting, blacksmithing and other heritage-trade traditions of the Slate Belt. Join the artists and educators as we celebrate another exciting milestone in Slate Belt Heritage.
---